Super Mario Bros. Movie Reveal Nintendo Direct Happening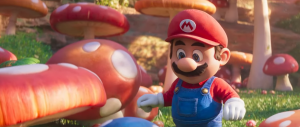 We are only 5 miins away from the world premiere of the upcoming new Super Mario Bros. CGI animated movie. A collaboration between the Plumber's House and Minions creator Illumination.
We'll be sure to update you as it reveals.
Update
We finally get to see Mario's face for the first time. It seems this will be is first time ever entering the Mushroom Kingdom along with this brother Luigi. Almost looks like a plush toy come to life.
Bowser isn't messing around apparently as his he lands his entire fire kingdom right at the doorstep of the penguin kingdom.
.
Speaking of Bowser we also have our first look at the fire breathing lizard turtle voiced by Jack Black who does a convincing impression of him.
Curious what do you think of the trailer so far?
Chris Meledrani of Illumination has said they are in post production now working out the final touches for film.