Suda51 says he wants to remaster No More Heroes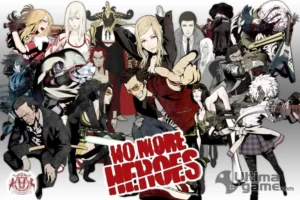 James Mountain, who is collaborating with Suda51 on The Silver Case, recently participated in an interview with Destructoid, during which they discussed potential remasters following the completion of The Silver Case. Destructoid reported that "Suda-san would like to remaster the fan favorite Killer7 on modern platforms.
After that, the next best candidate would be No More Heroes (specifically not the Xbox 360 and PS3's No More Heroes: Heroes' Paradise). 'He really wants to do something if possible for those two titles at least'" If the remastering project comes to fruition, it would entail a remastering of the Wii version.