Comparison Video: NieR: Automata on Switch vs. PS4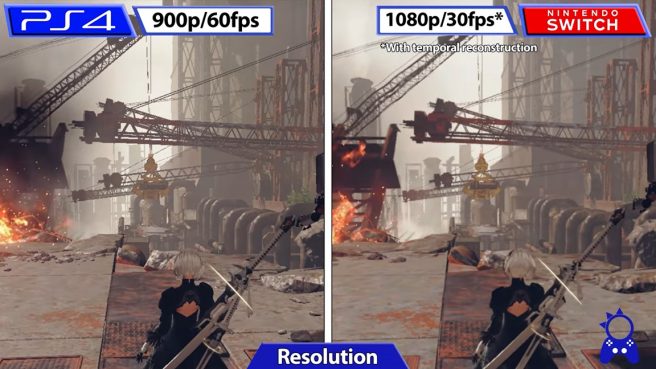 There's a new graphics and frame rate comparison video between the Nintendo Switch and PS4 for Nier: Automata.
The port of this title is handled by Virtuos who if you're familiar with the name are also the folks responsible for putting their techno-sorcery to work bringing Dying Light: Platinum Edition and Dark Souls Remastered to the console.
The game runs at targets 30 frames per second and displays to 1080p when docked. Compared to the PS4 which ran 60 frames per second dynamically, meaning depending on the complexity of a scene could run much lower and create a disjointed experience.
Watch the comparison video for NieR: Automata on Switch versus PS4:
NieR: Automata street date for Switch is on October 6, 2022