Spyro Reignited Trilogy Blazes with 10 million units sold through worldwide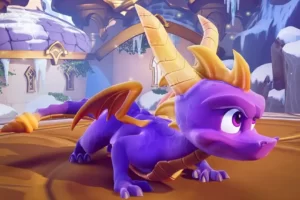 Half a decade ago, Toys For Bob and Activision launched a remastered version of Spyro the Dragon, Spyro 2: Ripto's Rage, and Spyro: Year of the Dragon on the PlayStation 4 and Xbox One. These titles were released as a unified collection, known as the Spyro Reignited Trilogy. Subsequently, the collection was adapted for the Nintendo Switch a year later.
It may come as a surprise that there has been a dearth of information regarding the sales performance of the remastered trilogy. However, this situation has recently changed. Earlier today, the official Spyro Twitter/X account announced the commencement of a month-long celebration of the franchise's 25th anniversary, and revealed that the Spyro Reignited Trilogy has achieved a global sales volume of 10,000,000 units. The tweet in question is displayed below.
Kicking off our special #Spyroversary month with an extra special celebration. Shout out to the Spyro community for hitting this HUGE milestone. 🔥 pic.twitter.com/TrzoQyOVmu

— Spyro (@SpyroTheDragon) September 1, 2023